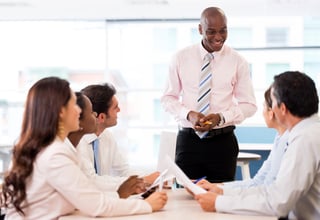 When companies evaluate new technology for their business, they often ask themselves the obvious question, "what do I buy?" But, so often, an equally important question is overlooked, "how should I buy?"
There are three ways a company can choose to pay for new technology, two of which most people are very familiar with. First is buying, such as paying cash or using a bank loan.
The second option is traditional financing. Both are legitimate options, however, there is a third option that is not as common, yet provides protection against the pitfalls often found in buying and financing called TAMCO Shield.
Shield works as an operating expense termed-rental agreement. Therefore, allowing the customer to use the technology while it is relevant and not be weighed down by acquiring technology that depreciates at a very rapid pace.
Every company should consider these five nuggets of information before deciding which procurement option is best for their next technology solution:
01: Protect Credit Lines
Taking out a loan or drawing against your line of credit will tap into your borrowing power, which you may need down the road for something unexpected.
02: Accounting Treatment
You may prefer to keep your new technology off of your balance sheet. If structured properly, some programs can be classified as an operating expense (OPEX.)
03: Tax Benefits
Some financing programs have fully deductible monthly payments. Check with your tax advisor to learn more.
04: Capital Expense vs. Operating Expense
Do you feel that it is a wise decision to acquire a quickly depreciating asset as a capital expense?
05: The Time Value of Money
Consider how spending your company's capital on equipment today could actually cost you money by not getting a return. Instead, think about investing it on an appreciating asset.
---
Be sure to see a side by side comparative analysis of every option. Understand the pros and cons of each procurement method and know what will work in your favor. Every company's situation is different.