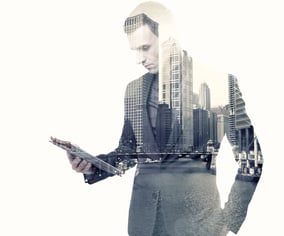 In the sales process, would you give the customer a list of different technology equipment to choose from? Probably not, as you identified their pain points and business needs and knew what solution would work best for them. So, why wouldn't you do the same for payment options? Taking monthly payment options from the TAMCO portal and putting it next to the cash price is a recipe for failure.
99% of proposals are emailed, handed off, or otherwise forwarded for review to multiple people.
Often, you will not even have an opportunity to discuss the solution and payment option details with many of those individuals.
Therefore, the monthly payment options proposal (ESPECIALLY Shield) needs to be provided in a fashion that helps it stand alone and clearly convey what the payment options are designed to do. A number alone does not do that for Shield and, in fact, will create confusion, meaningless comparisons, and noise for the customer and your sales efforts.
The monthly payment options proposal is designed to have value and meaning to multiple audiences with differing agendas.
The number by itself has little to no value to any audience and it removes all elements of differentiation that could help set you apart from competitors. The accompanying language reviews and re-enforces the dialogue of the sales process, highlights differentiators, includes a financial comparative analysis, and creates a multi-faceted approach to creating value for the customer and you.
The proposal itself is an element of your differentiation.
Showing only a monthly payment alone, at best, puts you in the herd with your competitors, but, at worst, it confuses customers when they have no opportunity to understand what Shield is and whether or not it can be meaningful.