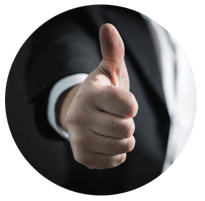 We get it. Running a business requires a lot of complex decision making, planning, predicting the future, sometimes sorcery - okay, just kidding. But it definitely requires smart use of your hard earned capital. A common occurrence we run into towards the end of the year is the need for new technology for operations, but the budget is running a bit short.
Thankfully, if you have the need, but it would be a stretch to find it in this year's budget, you can defer payments.
The TAMCO 90-day deferral program allows eligible customers to hold off on making those equipment payments for 90 days after the equipment has been installed. Acquire the equipment you need today with the ability to use next year's budget.
This flexibility in payment, combined with a TAMCO Shield termed rental, allows you and your business to keep productivity moving forward with the technology you need without the worry of draining what is left in this year's budget.
So, how does this work?
Have a chat with your solution sales provider. Ask them for a 90-day deferral payment quote.
If you would like to proceed, work with your sales contact to submit a credit application.
TAMCO will walk you through the paperwork and take the reins from there.
And that's it! It really is simple - we like to keep things uncomplicated around here.
Decide the monthly payment program that works for your business, schedule the install of your equipment, and do not begin your monthly payments until 90 days from install. That's a smart business decision that doesn't require your psychic powers!