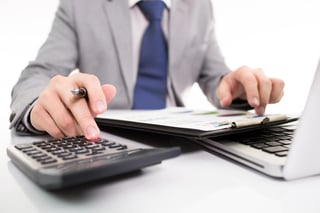 CIOs and CFOs make major decisions about the voice, video, or data technology equipment their organization needs. But before the CIO begins requesting funds for essentially an investment that will only depreciate, understanding how the organization will pay or procure the technology is a critical decision making factor. Fortunately, there are flexible financial models outside of paying cash or using bank loans that will make any CFO grin with delight. All payment options are either operational expenses (OPEX) or capital expenses (CAPEX) and this can be a significant factor to evaluate. While both CAPEX and OPEX financing options are available, financing comes with stereotypes and like many stereotypes, they can often be erroneous assumptions.
Understanding CAPEX vs. OPEX
There are many payment options but they all fall into one of these two categories.
CAPEX

If whatever you are buying is something you intend to own, then the payment option you use will fall in the CAPEX category. So who would use a CAPEX model? Frankly, it is the customer who wants to be buried six feet under with their equipment. In the telecom industry we like to call these legacy systems. Their last system lasted 15 years so they expect their next one to do the same. Whether a solution today can have that kind of longevity remains to be seen. But one thing that is certain, a cash purchase is not the best way to accomplish ownership. CAPEX financing programs can be a much more cost effective way to achieve ownership.

OPEX

On the other hand, here in the 21st century, most modern organizations know that technology changes. Just take a look at Apple. As soon as you think you have the latest and greatest iPhone there is another letter from the alphabet attached to it; 5, 5s, 6, 6s, 6s plus, etc. This is why owning a technology solution may not have real value but rather the use of the solution is what is truly important. For organizations with this mindset, a fee for use or OPEX payment model becomes quite attractive when it comes to telephony, video, data, or other related unified communications solutions. You are probably using an OPEX finance model and you don't even realize it. Is there a copy machine in your office? Does it change every couple of years? Then you are seeing the OPEX financing model in action.
Which Option Works Best For You
While it is important to understand the difference between CAPEX and OPEX, ultimately deciding on how to pay for technology equipment requires an evaluation of many other factors the importance of which must be weighed in combination.
Ask Yourself Questions Like:
Is ownership necessary?
Is use more meaningful?
Is it necessary to keep additional liabilities off the balance sheet?
Are flexibility and control in the timing of new technology desirable?
Would it be beneficial to have multiple options at the end of a payment term?
Is protection against unforeseen changes in technology needs something of interest?
All organizations have to pay for voice, video, or data equipment, be it premise, cloud or a hybrid solution. Whether a CAPEX payment or an OPEX payment, there are more ways to pay for technology equipment than most customers realize. Becoming educated on the various payment options and working with a professional that can help evaluate those options will ensure you make a much smarter decision that will benefit your organization in the long run.