Payment options are pretty standard when buying phone systems, video conferencing, security, AV, IoT solutions or any other related technology solutions. There are common cash purchases and traditional lease options. However, none of these were formulated with the customer or businesses in mind. The ultimate goal in business is to grow, so why be strapped to a payment option that doesn't grow with your business?
Technology-as-a-service is a subscription payment solution that provides customers with the flexibility to grow and change as often as their business does. Through added benefits of the Solution Replacement Guarantee (SRG), Act of God Coverage, multiyear support and maintenance services, and more technology-as-a-service provides you with the peace of mind to know you will never be penalized for growing.
Take a look at the infographic below which illustrates 6 good reasons why you should consider technology-as-a-service to pay for your technology equipment.

Click to download as PDF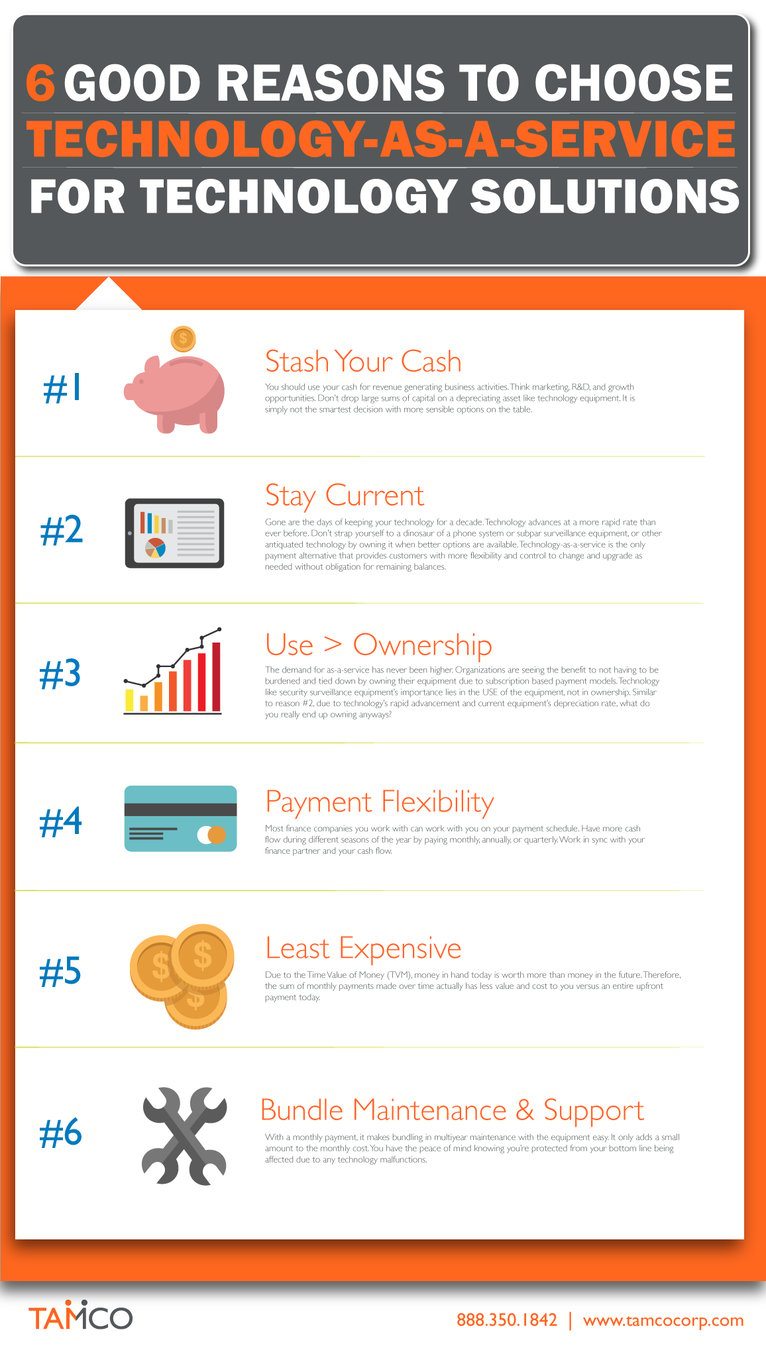 ---