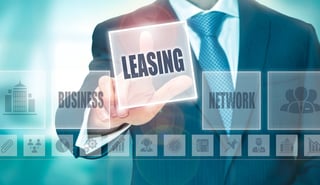 There are a variety of monthly payment options available for technology equipment. Each is designed to accomplish different things based on the need of the organization procuring the equipment. For example, you can find finance alternatives that allow you to finance to own, or finance to use, or finance with special options such as changing out the solution as needed.
The intent of this article is to explore operating expense (OPEX) leasing in particular and how it has become more and more relevant in the current market environment for UC and telecom equipment solutions.
So, if you have plans to acquire a new UC solution now or in the future, it is important to know your options and understand the following details about OPEX leasing. It may impact how you ultimately decide to pay for that equipment.
What is OPEX Leasing?
An OPEX lease is a payment model that aligns with a managed services approach to implementing technology solutions. It is simply a "fee for use" arrangement to address equipment needs opposed to owning it.
OPEX leasing does not result in ownership at the conclusion of the finance term. However, there may be an option at the end of term to "buyout" if you decide that you want to own the equipment at that point in time.
Many organizations find an OPEX lease to be advantageous because of certain accounting and financial treatment benefits including:
Off balance sheet accounting

Full payment is a tax deductible business expense

Less likely to impact certain debt ratios

Helps maintain compliance with various debt obligation covenants
(Always consult with your accountant for definitive tax/accounting treatment of any finance program.)
You may have heard of a Fair Market Value Lease (FMV). It is often thought of as an OPEX lease. Be aware that certain accounting guidelines must be satisfied in order for that to hold true. Some organizations also offer OPEX lease variations that can deliver additional value beyond the details shared above. See TAMCO Shield as an example.
Why OPEX Leasing?
Customers today have gravitated to hosted, cloud, "X as a Service" solution models. There is no longer a predominant desire to own a technology solution, but rather to simply have the use of the right technology while it meets an organization's needs.
The features and benefits of OPEX leasing fit this model perfectly. It is no surprise, therefore, that OPEX leasing has become an appropriate and preferred means of payment for this new paradigm and the associated customer mindset.
Take Away
The days of most organizations using a phone system or other technology solution for 15, 10, even 5 years are over. We know that what technology looks like and how we use it will continue to rapidly change, which is why it makes sense that how we pay for it changes to better options as well. OPEX leasing clearly stands above other payment options for UC and technology installations.