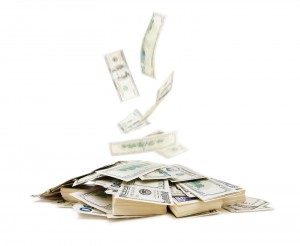 The importance of influencing and recommending the means of procurement or being involved in the how to buy conversation, has been–and is still–critical to keeping a competitive edge within the sales process. The irony is that the majority of all our partners spend 100% of their time selling to the technical buyer–or selling the technical benefits–with very little time spent selling to the financial decision maker. Yet 100% of the time, the financial buyer or CFO has to authorize and sign off on the acquisition.
Understandably, most representatives of UC solutions gravitate to their area of expertise (comfort zone) and ignore or shy away from talking about how the customer will buy, procure, or pay (unfamiliar territory). However, by leaving the financial decision up to a prospect clearly weakens the representative's position of control hence lessening any competitive advantage to win the business.
Significance of Including How to Buy
Including the how to buy when you sell UC is part of the total solution and the utopian sales model is a true consultative approach that brings a total solution recommendation. History tells us that the representative who confidently makes a recommendation on the application solution and the means of procurement, to bring a total solution, are more successful than those that do not. In today's unified communications world, many customers chose what they know or what they think they know. The procurement options are simple: cash, bank lines, captives, or third party financing.
You Finance a Copier But Not a Phone?
Interestingly in the world of office automation (i.e. copiers), 95% are financed through third party financing, which is amazing. The reason is a practice and culture within the sector that has a short technological life and a model of usage (operational expense) rather than ownership. This is embraced by the manufacturers, distributors, and end customers as the standard way to acquire office automation.
Everyone is Financing, You Just Don't Realize It
Within Unified Communications, the how to buy is quite different, but only on the surface. Cash represents over 80% of all transactions as reported by partner/partners… yet the ELFA (Equipment Leasing and Finance Association) reports that more than half of all those transactions use banks lines, credit lines, or third party financing. The remaining 20% is formally reported to procure by way of third party financing and captives.
The opportunity thus lies that most customers use "other people's money" even though it appears to be cash, so unless the means of procurement is positioned and recommended to influence the decision, the current procurement environment will remain the same. Ultimately, the majority of manufacturers and their partners will not be able to influence the sales process in their favor.