Understanding ROI & Technology Solutions
If you believe in using return on investment, or ROI, to justify any technology equipment solution I challenge you to take a closer look at the meaning behind ROI and what's involved in a solution acquisition.
First, the definition of an investment is the process of exchanging income for an asset that is expected to produce earnings at a later time.
Now, look at the ingredients behind a unified communications, surveillance equipment, cybersecurity, AV equipment, data or any other IT equipment solution. Which ingredient is an asset that produces a return and which is not?
- Manufacturer cost/margin. (Not)
- Distributor cost/margin. (Not)
- Value-added reseller (VAR) cost/margin. (Not)
- (VAR) Installation (labor), possible infrastructure, training, licenses (Not)
- The solution's software and hardware. (Can be considered an asset, but there is no return)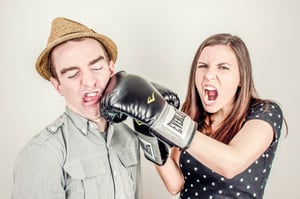 I hope you don't need a finance degree to see that using ROI to justify your technology procurement will not end with a W, but more likely on the receiving end of a TKO!
Without the right strategy on how to buy today's technology solutions, lies the beginning of the great contradiction between ROI and solutions like unified communications, AV, security, data networking, etc. There is a common adage that says to invest or buy things that appreciate and rent/use things that rapidly depreciate. This could not be more meaningful than with technology solutions and ROI.
Invest or buy things that appreciate and rent/lease things that rapidly depreciate.
Technology Will Never Stop Progressing, Just Look At R&D
This is all compounded by the rapid advancement within technology. Two of the most prominent technology leaders in the space, Cisco and Microsoft will spend $6.3 and $14.7 billion in research and development (R&D) in 2018.
These technology leaders are very good with the embodiment of capitalism and devouring their own solutions to gain a return for their shareholders. While these new technologies must solve and create demand in the marketplace, Wall Street has good money that there is an arsenal of new products and services in the pipeline for a positive return.
Calling Out This Great Contradiction
The practice of a ROI analysis is very prudent. However, what the acronym implies in the absence of the right strategy for procuring the technology does not equal an investment, by definition. Call it what you will, but the analysis should always seek to reduce costs and increase productivity to ultimately increase profits. Unfortunately, the challenge has been the inconsistency in the analysis, along with the subjectivity in the evaluation.
…the analysis should always seek to reduce costs and increase productivity to ultimately increase profits.
I do believe an acquisition justification is important, but companies need to add one more key piece to the process, a meaningful way to pay for or procure today's equipment solutions.
What's The Right Way To Pay
One simple way is to ask yourself, "Am I looking for the use of this equipment or do I need the ownership title?" Use is more often than not the clear answer, but it is rarely thought of in that light.
Options That Address Use over Ownership
If control and flexibility is important, look for an Equipment as a Service model or technology equipment termed rental program from solution providers. There are equipment as a service models that have flexibility to provide a competitive edge during the life of the agreement and at end of term. You can control and dictate change on your terms.
The traditional procurement choices most people are familiar with do not address challenges like technology obsolescence, unforeseen changes in the business, or rapid growth. Remember how much is being spent in R&D? Change, growth and obsolescence is not a matter of if, but when.
Look for procurement options that have a true technology obsolescence protection provisions to navigate through the current economic unknowns and rapid changing technology. There is no manufacturer or value-added reseller (VAR) that is going to openly speak about their number of end of life products or represent the amount spent on R&D over the past five years. Those conversations are instant taboo and words never spoken for fear of being discredited.
What To Look For When Choosing a Way To Pay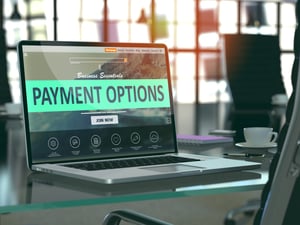 Financially, look to a more flexible financing and X as a Service models. Embrace that today's equipment solutions are non-revenue generating assets that rapidly depreciate. Anything off balance sheet will also preserve a company's ratios and cash flow for revenue generating investment opportunities.
Technically, make sure you look at a financial product that protects from obsolescence whether business needs change or the manufacturer changes.
Finally, find an X as a Service or termed rental that provides multiple and flexible end of term options that empower an organization on their terms, not the terms of the leasing company.
Final Decision By The Judges
ROI when used with procuring today's technology equipment solutions, has received a unanimous decision of defeat by all three judges.