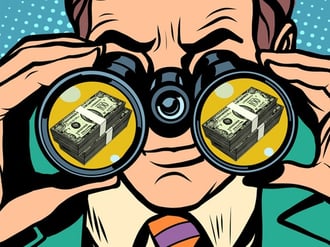 A career in sales requires you constantly refill your funnel. You need 100 suspects to find 40 prospects to create 10 opportunities and actually meet with 5 potential customers to win a single sale. Or something like that.

It is a numbers game and it ain't easy.

However, there are ways to make it easier on yourself.

Let's say on average you currently win 3 opportunities for every 20 opportunities you attempt to advance to a sale. What if you could change that number to 5 out of 20? You can and it is simple . . .
Position monthly payment options with every sales opportunity
We recognize that financing will not be the answer for every customer. However, simply positioning and educating customers about monthly payment options during the sales process will allow you to have dialog and build rapport that increases your probability of winning even as a cash purchase.
While so many solution providers inexplicably cling to presenting a cash purchase option, this infographic illustrates the difference in close ratios that can be realized when helping customers explore an alternative way to pay.