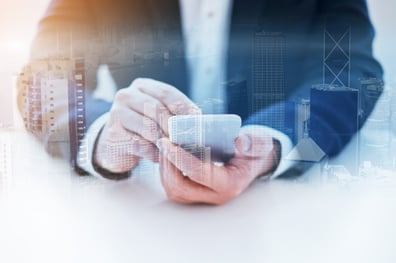 There are hundreds, if not thousands, of mobile apps that help people and professionals stay on the go while staying tuned in.
A good chunk of these mobile apps have allowed technology sales teams to update, preview, analyze, email etc. opportunities and customers via their iPad, Tablet or smartphone.
Top 6 Mobile Apps for Technology Sales Teams
The following is a list of 6 mobile apps that can help keep your technology sales team up-to-date and in sync with their customers and the heartbeat of your company without relying on their boxy and bulky laptops.
#1 Insightly
Insightly app helps small businesses easily manage their most important relationships by automating features, such as contacts, emails, important dates and sales opportunities via calendar, tasks, reports, customization and much more…
#2 Salesforce1



Salesforce1 app allows you to run your business right from your phone by dialing into meetings, keeping track of your day, logging tasks, taking action on approvals and keeping your opportunities moving forward. With this app you gain visibility into your sales pipeline and customer satisfaction all while being on the go

#3 Zoho
The Zoho app is geared toward increasing productivity and offering easy collaboration with a simple and clean interface that helps you keep track of the days leads, tasks and pipeline visibility.
This app has unique features that allow you to easily convert leads into customers…
#4 Sellsy
Sellsy app is a total cloud solution that combines multiple sales interfaces, such as invoicing, marketing, sales, customer service and staff collaboration into one seamless application.
Plus, Sellsy has gmail and outlook integration and you can use their POS for managing invoices…
#5 Tout
Integrate your secure CRM, phone and email into one unified platform--Tout. From prospecting to account management.
Tout adds and enhances productivity, consistency and visibility…
#6 Base
Base is a cloud based CRM, sales and contact management solution helping enable sales teams to become more productive, effective and close more deals.
It displays your sales pipeline visibility in real time and enhances your sales management, lead tracking and email automation systems…
Technology sales teams don't have to be tied to their computer for the latest email update, sale notification or analytics preview anymore. There are plenty of sales apps available to keep them mobile and successful.