Do you ask questions so you can discover what technology solution you should recommend to your prospect? Most sales professionals have some type of discovery process so you can help guide a sale and advise customers to make a favorable decision.
First, Stop Doing This During Your Solution Sale
However, do you offer your prospects every payment option on the menu when it comes to how they can pay? Perhaps your strategy is to not tell them about any option and make them figure out what is best for them on their own? You would never layout a $300,000 voice, video, and data solution, knowing they only need a $15,000 telephony equipment solution. You certainly would never walk in to a prospect meeting and tell them to figure it out on their own and let you know what they want. Therefore, why do most IT solution sales AEs do this when it comes to addressing how to pay?
Now, Set Yourself Up For Success
Set yourself up for success and a sale that will win in your favor. Learn how to make a credible total solution recommendation that includes what to buy AND how to buy. It begins by understanding what exactly it means to position a procurement recommendation.
You already know about cash, so get to know exactly what positioning financing is and is not so you can start landing yourself more wins.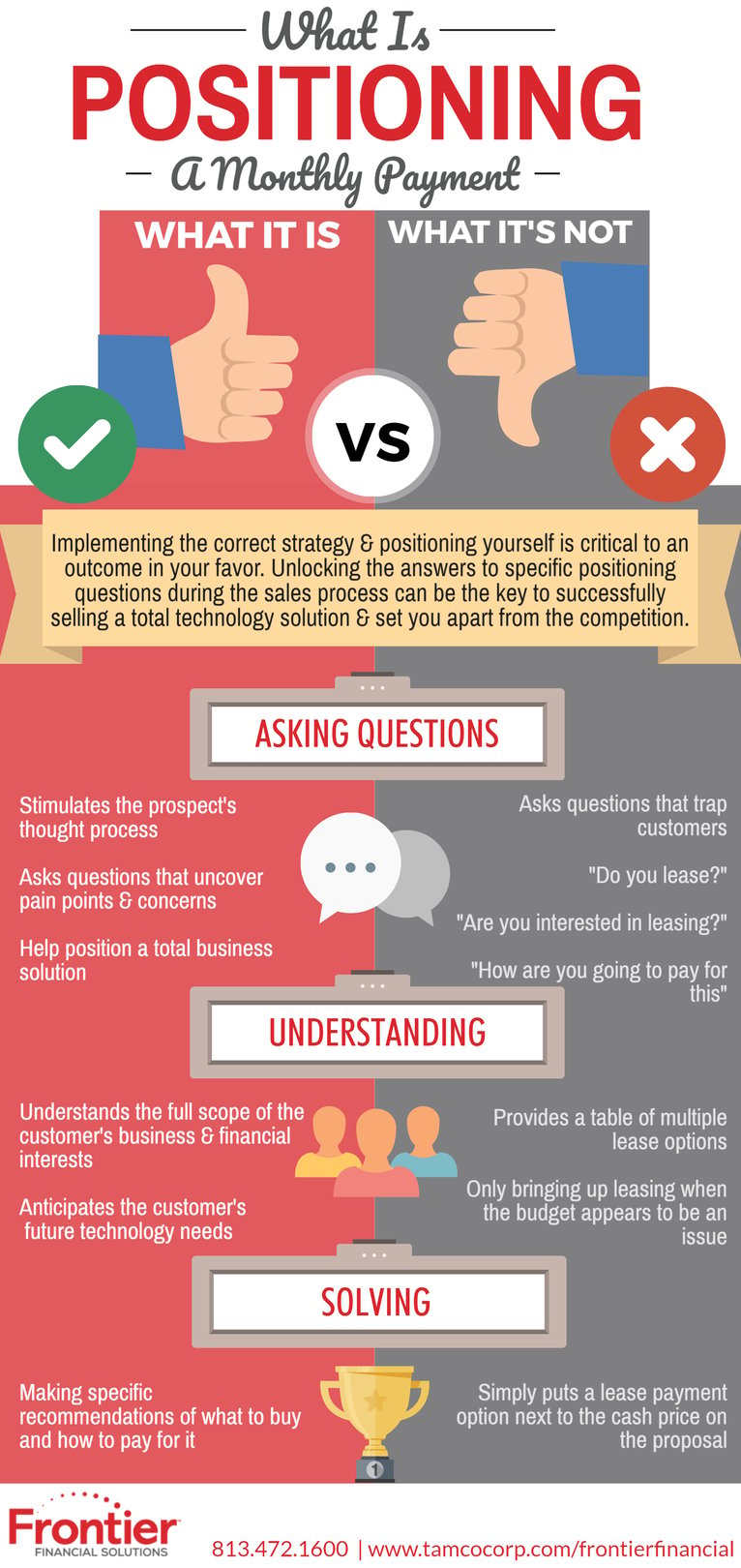 Are you asking the right questions during your sale? Download our training guide and positioning worksheet, 8 Solution Sales Positioning Questions. Start positioning a total business solution for your customer.