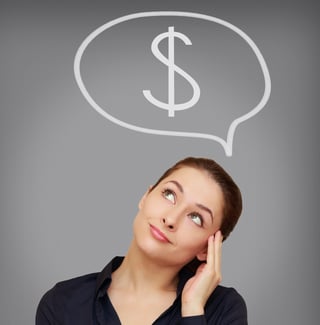 Have you heard the term "recurring revenue"? It's not new, but it is what all of the big players in the premise and hosted markets want.
The one and done sale is becoming outdated. So, how do you keep up and play in this space using the traditional box sale you've always known? You adapt and learn the products that will move with them.
The one and done sale is becoming outdated
Frontier Shield does just this. It fits this as-a-service model perfectly. Shield works as an operating expense (OPEX) lease that puts customers in greater control of the equipment they acquire. Shield is a financial solution to pay for voice, video, and data equipment that is different than cash or traditional leasing. Designed as a termed rental agreement to provide more flexibility and protection in an ever changing technology landscape.
These four reasons are why Frontier Shield taps into the procurement structure all of the big players in the unified communications world are after:
1. Align with Marketplace - Shield is aligned with the marketplace direction and today's customer expectations.
2. Bundle Maintenance - Means to bundle and capture margin rich services such as multi year support and maintenance.

66% OF ALL FRONTIER FINANCIAL SOLUTIONS TRANSACTIONS CAPTURE MULTI-YEAR MAINTENANCE AT POINT OF SALE
3. Capture Network - Ability to secure related recurring revenue such as network services.
4. Differentiation - Compelling value-add to your solution versus your competitors.
OPEX procurement methods are on the rise and in demand … and Shield is unique among them. Stay ahead of the competition by adding it to your arsenal of sales tactics to win more transactions and gain more recurring revenue.