It often feels like the world we live in is filled with people over promising and under delivering. Or, each promise is coupled with a large invoice to see the desired results you're after. It certainly becomes frustrating and will wear on you after a while. We, as people, have become skeptical of everything and everyone. We overlook most messaging that promotes anything beneficial.
TAMCO has embarked on a mission to bring something of value to the telecommunications, unified communications, and related technology solution sales marketplace. With over 20 years of experience working with financing for unified and telecommunications we understand the pain points from every angle. This is why we have launched TAMCOnnect Plus.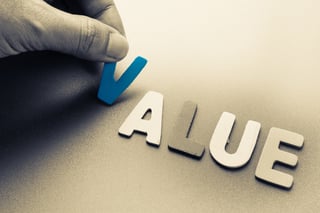 TAMCOnnect Plus is a financing program for channel partners to receive authentic value and provide an opportunity to earn additional margin.
Not only do we deliver on our promise as a partner and pride ourselves on our ability to be there for you when you really need us, but we are also opening up our checkbook for you, to show you just how much we believe in what we offer. In essence, we are sharing our profit model with each of our partners.
TAMCOnnect Plus provides these three ways to earn more margins on your solution sales:
Profit sharing with reps at originating sale
Enhancing profit for partner or principal at renewal
Increase profits with pull through multi-year maintenance
Do you want to increase your margins?
Do you want to offer customers valuable total solutions that set you apart from your competition?
Do you just want someone to answer the phone when you have questions and not have to deal with a teleprompt?
We've got your back!
Learn more by downloading our ebook: FALL BACK IN LOVE WITH THE GRIND | How to get paid a lot of money on each solution sale with TAMCOnnect Plus profit sharing partner program